Rochester firefighter with cancer
9thAnnual Sarah's Ride will benefit Rochester Firefighter battling cancer.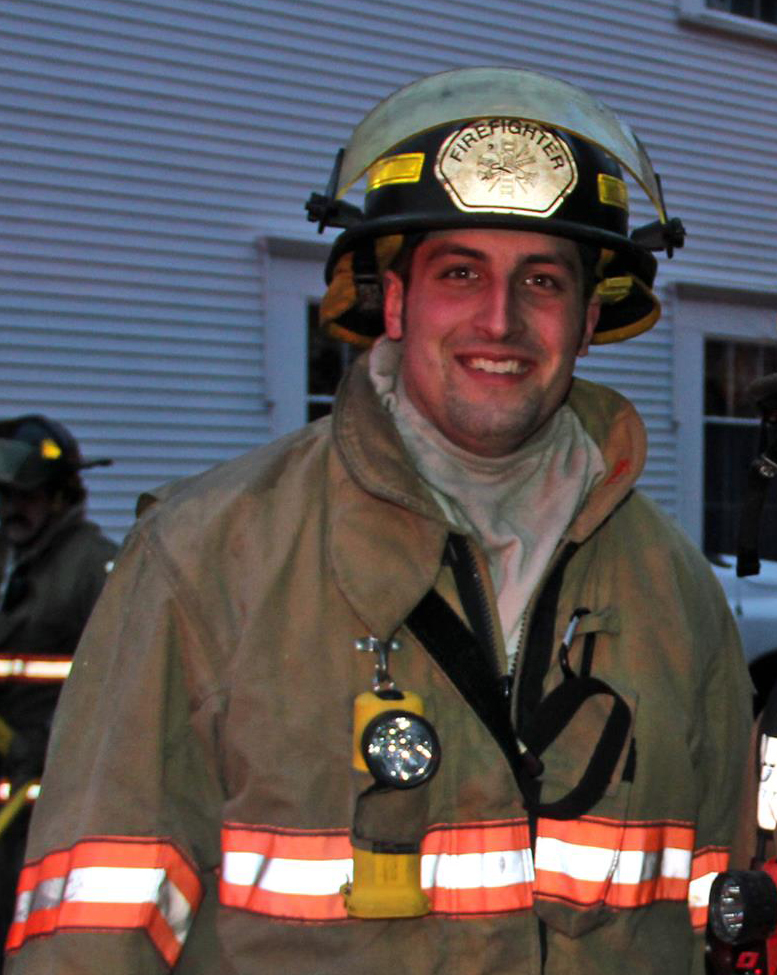 Portsmouth, NH - Portsmouth firefighters know all too well the impact of cancer. Nine years ago, they created Sarah's Ride, a charity motorcycle ride to help Sarah Fox, one of their own fighting occupational cancer. Following Sarah's death in 2011 firefighters continued the ride to support other firefighters with cancer and Camp Fully Involved a program that introduces women to the fire service. The success of the ride has allowed firefighters to send over 25 young ladies to camp and helped several local firefighters fighting cancer.
The 9thannual ride will be held on September 8thand firefighters have selected Tyler Thurber a young Rochester New Hampshire Firefighter that is fighting Lymphoma as the beneficiary of the ride proceeds. Portsmouth Firefighter Alan Scholtz, one of the ride organizers said, "when we began using the Harley-Davidson Shop of Rochester as our starting point for the ride the Rochester Firefighters came out in force without being asked to help us out. Clearly this kind of support was really appreciated so we want to return that favor to them as one of their own is in need".
The ride is set to a poker run format beginning at the Harley-Davidson Shop in Rochester and ending at Seacoast Harley-Davidson in North Hampton. Riders will travel a scenic route stopping at North Berwick Fire, Ogunquit Fire, Stonewall Kitchen in York and Portsmouth Station 1 along the way. The rider that collects the best hand wins $500. There are other great prizes that will be awarded as well. Riders are asked to hit the road between 8:00 and 10:00 and arrive at Seacoast Harley-Davidson by 2:00pm. The firefighters will be cooking lunch for the riders in North Hampton, where riders will have their hand evaluated for prizes, enjoy vendors, check out raffles and visit with other riders and firefighters from across New England. The cost of the ride is $25 per bike and additional hands can be played for $5 each.
Portsmouth Firefighter Russell Osgood said, "We hope to have the same turnout we saw on the first ride when we saw over 300 motorcycles come out to support our sister." "Even if you don't ride a motorcycle you can join in or buy a T-shirt all to benefit Tyler as he fights his cancer".